Good question! What have cereal packets and Gulliver's Travels in common? Read on …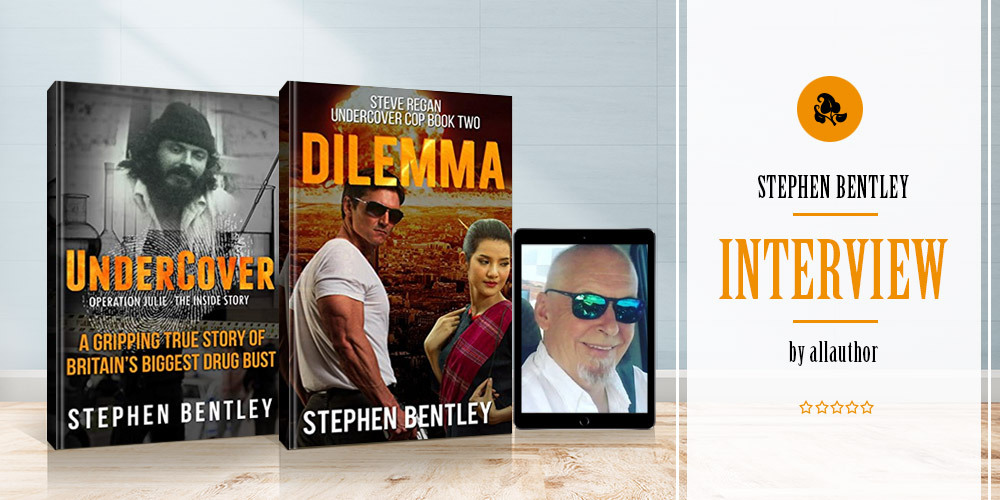 Stephen Bentley grew up in the north of England spending time between a home in Huyton, near Liverpool, and his grandmother's home in Accrington, Lancashire. As a child, he read everything including labels on cereal packets. His favorite book from his youth must be Gulliver's Travels by Jonathan Swift. He was lucky with his first book. It was the non-fiction memoir about his undercover days. He culls ideas from everywhere. News, Facebook, Twitter, his memories, and more.
His author website, Facebook author page, Instagram, and Twitter are his main social media platforms to promote his books. Read full interview…
Please read on by clicking the link above. AllAuthor.com is a great site for promoting indie authors. It even has  a #1 Bestseller Wall of Fame.
My undercover cop memoir Undercover: Operation Julie – The Inside Story is there seeing it reached that coveted status on no less than six occasions in numerous categories.
The five star reviews keep coming in too. Here's the latest on Amazon.com:
Nate Bridges
5.0 out of 5 stars Cerebral, intense page turner. Turn off Netflix and read this true crime novel!
April 2, 2019
Format: Kindle Edition
We all love undercover cop movies but this book allows you to really get into the head of what's it feels like to be deep uncover. Mr Bentley shares the gritty details with a touch of humor along with good old fashioned police work.
Over 75% of Amazon US reviews are five stars and just under that figure on Amazon UK.
Watch out for the news about the movie. Things are now developing quickly.
If you wish to join my VIP Fans team, follow this link below.
VIP Group for Fans of Stephen Bentley Books
Closed group · 24 members
A closed group for beta readers & VIP fans of Stephen Bentley books. To join, please answer the questions and submit for approval. No answers – no app…
Follow Me On Facebook, other Social Media, or Amazon, Goodreads or BookBub